The Best Jeep Dealership in Marietta, GA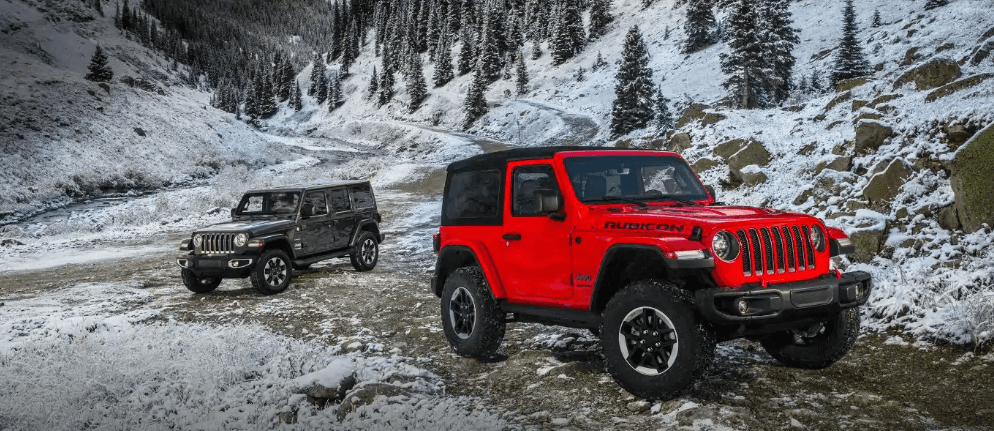 Where is the best Jeep dealership near me? If you find yourself asking this question, you'll want to visit a dealership that has a large inventory of new Jeep SUVs including the Jeep Grand Cherokee, Jeep Wrangler, and Jeep Cherokee. And if you're looking for the best dealership in Marietta or Atlanta, look no further than Ed Voyles Chrysler Dodge Jeep Ram. Since we have all the latest Jeep SUVs, you can shop and compare all Jeep models to find the vehicle that meets your needs. See what we have to offer and why we're the best Jeep dealership in Marietta.
Shop New Jeep SUVs in Marietta
From the Wrangler to the Cherokee, Compass, and Renegade, you'll be able to shop them all at Ed Voyles Chrysler Dodge Jeep Ram. Jeep SUVs are known for having a sporty exterior and fully loaded interior with the latest technology and advanced safety features. Looking for a new SUV that's both rugged and luxurious? Check out the Jeep Grand Cherokee, which has excellent off-roading capabilities and a high-end cabin with premium amenities, making it perfect for families and adventure goers.
Those that love to feel the wind in their hair and enjoy the open road will love the Jeep Wrangler. Rugged and tough, you can hit the trails and take on any terrain with ease.
At Ed Voyles Chrysler Dodge Jeep Ram, we truly have it all, so you can shop and compare new Jeep SUVs all under one roof:
• Jeep Wrangler
• Jeep Grand Cherokee
• Jeep Compass
• Jeep Cherokee
• Jeep Renegade
• Jeep Wrangler JK
The Jeep Wrangler is Motor Trend's 2019 SUV of the Year!
If you are looking for an award-winning vehicle with an exceptional reputation by both drivers and media outlets, the Jeep Wrangler is not to be missed. In fact, the Wrangler has been recognized as the 2019 MotorTrend SUV of the Year for its exceptional design and on- and off-road capabilities. It's also highly touted for its new mild hybrid system that uses batteries to store excess power to assist with acceleration. This highly versatile vehicle is recommended for both beach-bound cruisers, adventure goers, and daily commuters because of its capabilities. The great thing about the Wrangler is that it is so customizable – choose between a hardtop, soft-top or no top at all, as well as seven wheel styles and a series of special editions. The Wrangler provides drives with incredible value, outperforming vehicles costing more than twice as much.
Shop at the Best Jeep Dealership Near You
You'll have the opportunity to shop every Jeep model at your neighborhood Jeep dealership – Ed Voyles CDJR! With a friendly sales team, flexible financing options, and experienced service technicians, we're your one-stop shop for all your Jeep needs. Get started shopping for your new Jeep online and browse our inventory, sorting by price, model, year, and more. You can even shop the 2019 MotorTrend SUV of the Year winner, the Jeep Wrangler, then visit our dealership for a test drive!