Ram 1500 or Ram 2500: Which Truck is Best for You?
Finding the perfect truck is a big deal, and the experts at Ed Voyles Chrysler Dodge Jeep Ram in Marietta will help guide you toward the best solution. We offer an extensive inventory of both Ram 1500 trucks and Ram 2500 trucks. Our sales experts are trained to ask the right questions to discover whether you need the rugged towing capability of the Ram 2500 or whether the legendary durability of the Ram 1500 will do.
Browse our expansive inventory of new Ram trucks and continue reading to learn more about the differences between the Ram 1500 and Ram 2500. If you have any questions, feel free to call us at give at 470-649-1100 or complete our online contact form.
Half-Ton Pickup Truck vs Three-Quarter-Ton Truck
Conventional, standard-duty pickup trucks like the Ram 1500 are traditionally called "half-ton" trucks, while larger trucks can be either a three-quarter-ton truck like the Ram 2500 or a one-ton truck like the Ram 3500. However, we find this naming convention misleading because the 2017 Ram 1500 offers towing and hauling up to 10,620 lbs. and the Ram 2500 offers a towing capacity up to 17,890 lbs. – both of which are greatly more than the name suggests. In either case, towing capacity and payloads are one of the biggest differences between the Ram 1500 and Ram 2500.
Ram 1500 Engine & Transmission Options
The Ram 1500 offers three different, powerful engines:
3.6L Pentastar V6 Engine that delivers 305 HP and 269 lb.-ft. of torque
3.0L EcoDiesel V6 Engine that delivers 240 HP and 420 lb.-ft. of torque
5.7L Hemi V8 Engine that pumps out 395 HP and 410 lb.-ft. of torque
The standard Torqueflite 8 eight-speed automatic transmission offers impressive durability and efficiency.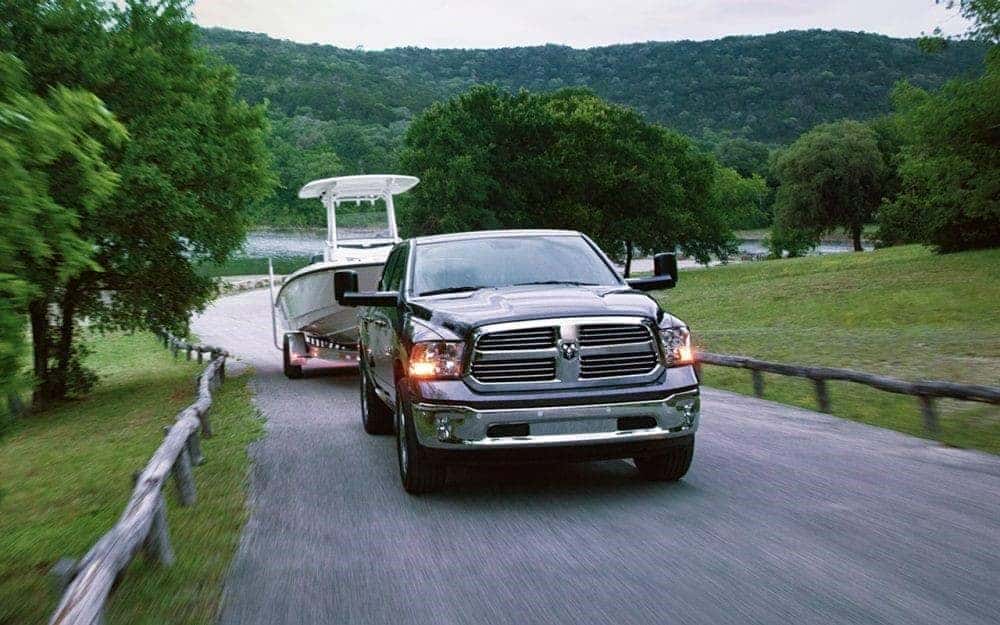 With more capability, the Ram 2500 engines are bigger and offer more power.
5.7L HEMI V8 with VVT that offers 383 HP, 400 lb.-ft. of torque, 13,890-lb maximum towing power, and 3,060-lb maximum payload.
6.4L HEMI V8 Engine that offers 410 HP, 429 lb.-ft. of torque, 16,320 maximum towing, and 3,990-lb. maximum payload.
6.7L Cummins Turbo Diesel I6 Engine that delivers 370 HP, 800 lb.-ft. of torque, a maximum 17,980-lb towing, and 3,160-lb. maximum payload.
The Ram 2500's engines can be mated with either the class-exclusive six-speed manual transmission (diesel engine only) or the standard six-speed automatic transmission.
Ram 2500 is Designed to Haul
The Ram 2500 may be your best solution if you're looking to haul heavy loads. This truck is uniquely built to allow you to load it up with all of the gear you need and offers a few innovative features.
Class-Exclusive Five-Link Coil Rear Suspension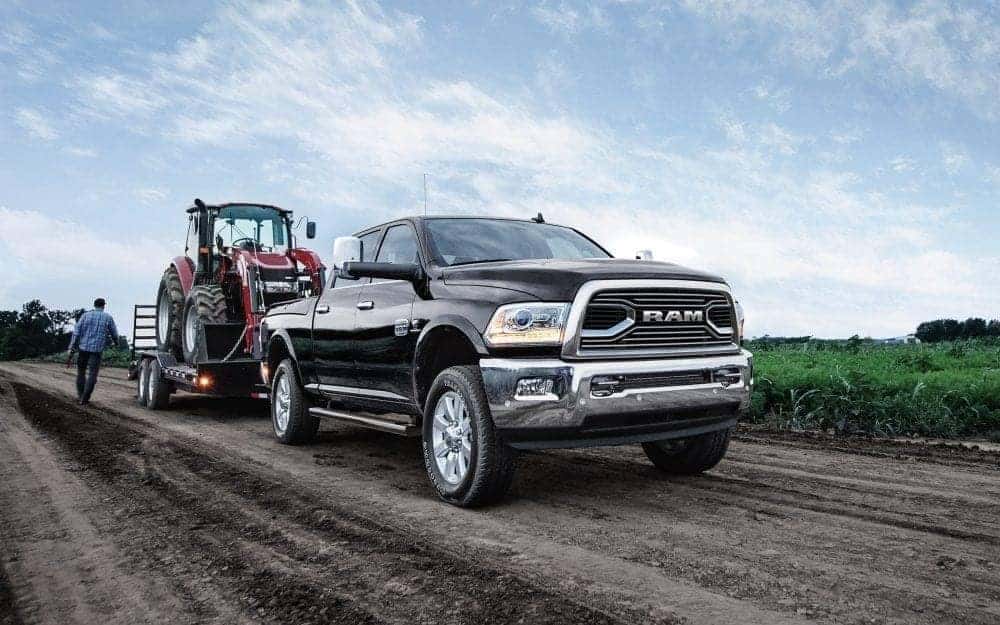 The standard five-link coil rear suspension helps minimize friction without hindering towing capability. It provides bolstered turning ability and a smoother ride that gives you more confidence – regardless of the surface.
Three-Link Front Suspension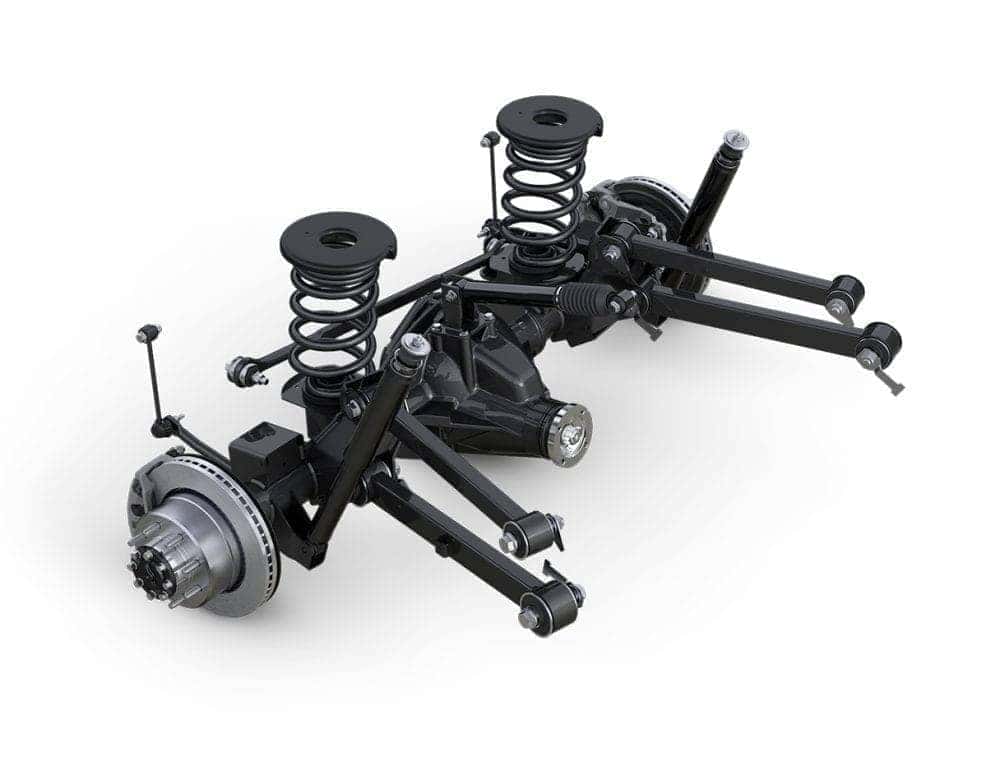 The three-link front suspension uses stronger shocks and more outward positioned springs to deliver a much more enjoyable ride, especially when hauling large loads.
Class-Exclusive Rear Auto-Level Air Suspension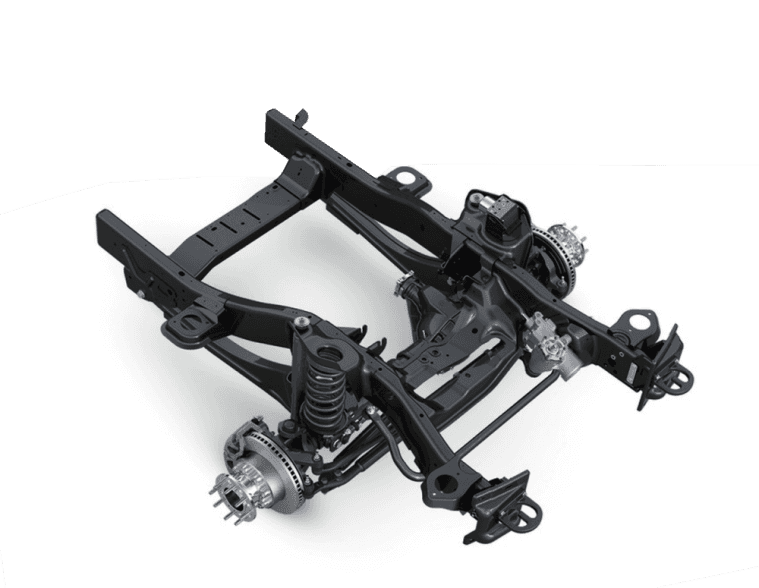 The available Class-Exclusive Rear Auto Level Air Suspension ensures level loads regardless of the terrain or cargo. It's activated by the push of a button and will adjust alignment with a trailer for save and level load transport.
Contact Ed Voyles Chrysler Dodge Jeep Ram
Are you looking to learn more about the differences between the Ram 1500 and Ram 2500? The best way to understand is to visit Ed Voyles Chrysler Dodge Jeep Ram. We pride ourselves in our extensive inventory of both trucks as well as the sales professionals with the knowledge and experience to walk you through the differences. We can line both trucks up, side by side and help you explore the finest details to determine which truck will be best suited for your needs.