Ram 1500 vs Ford F-150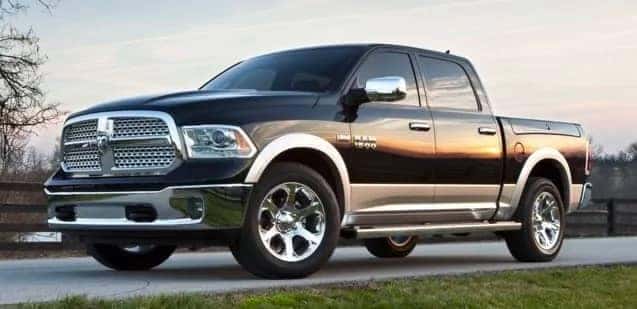 Why the Ram 1500 is the Superior Choice of a Pickup Truck for Atlanta Drivers
The new Ram 1500, found here at our dealership is the first choice when it comes to a pickup truck in the greater Atlanta area. We're looking at how it compares to one of the other leading trucks on the road, the Ford F-150, and we'll point you in the right direction when it comes to picking out the best pickup to meet all of your needs. After deciding that the new Ram 1500 is the best choice, come on over to 789 Cobb Parkway S.E., Marietta, GA today and get started on your new Ram loan or lease options.
When considering these comparisons, we took the base level editions of each truck. We also configured our research to the regular cab and 6.5-foot bed versions, for ease and simplicity. Since pickup trucks like the Ram 1500 and Ford F-150 have several trim level options, there's a lot that can change in terms of capability, efficiency and price, among other things. Keep that in mind when conducting your own research as you try to discover the perfect fit for your next truck.
Ram 1500 vs. Ford F-150 Truck Comparison
At these base levels, the Ram 1500 comes in at a slightly lower starting price than the F-150.
Both the five-year powertrain warranty and roadside assistance program for the 1500 are covered over 100,000 miles, compared to the F-150's 60,000-mile plan, making the Ram truck a great choice if you're going to rack up the mileage quickly.
Cruise control in the Ram 1500 is standard, while it's only an option for the Ford F-150.
The base-level 1500 has a great power output with 305 horsepower compared to the 282-horsepower F-150, all while both achieve identical fuel efficiency ratings.
So there's just a quick glimpse at the Ram 1500 and Ford F-150 for you to consider when truck shopping here in the Atlanta, GA area. Visit Ed Voyles Chrysler Dodge Jeep Ram today and get started on a great new pickup.