New 2019 Ram 1500 in Marietta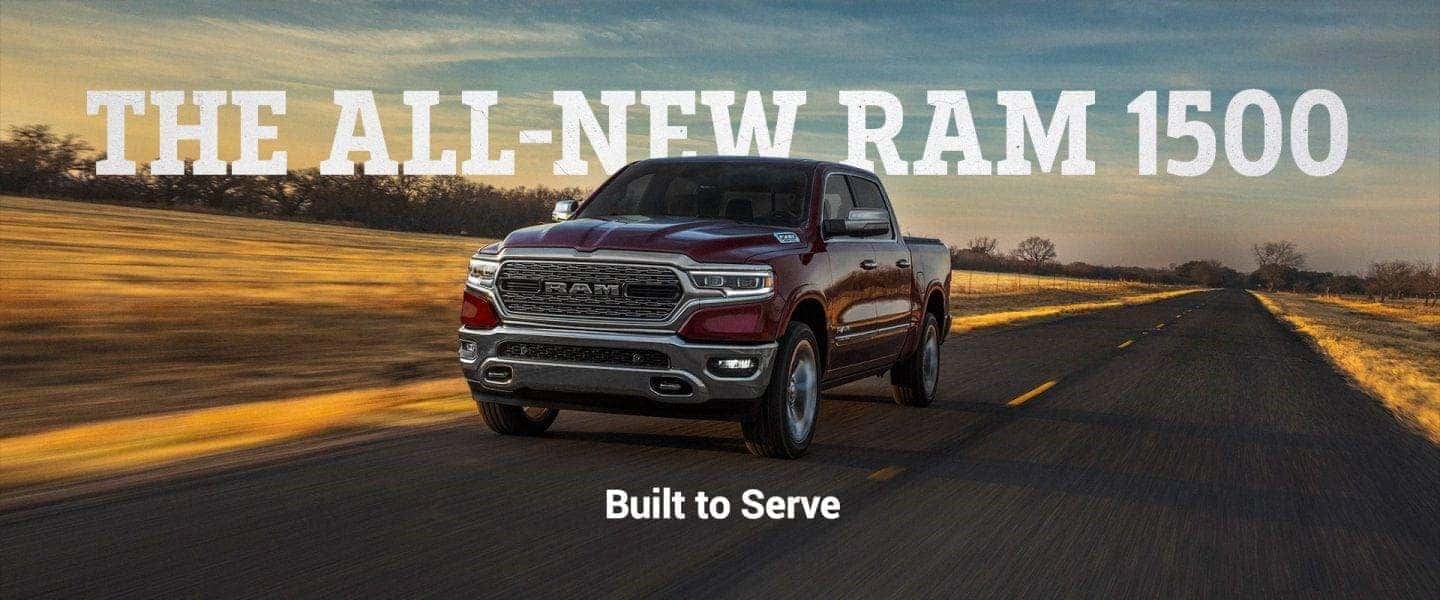 Explore the New 2019 Ram 1500 Truck at Ed Voyles Chrysler Dodge Jeep Ram
Already a leader in its field, the Ram 1500 pickup is fully redesigned for the 2019 model year. The new design comes with a multitude of upgrades and new technology that puts it out ahead of the competition in many regards. This light duty pickup also comes with a wide range of trim levels, packages and options that mean any customer can get the exact truck they want.
In addition to its sharp new exterior styling, the 2019 Ram 1500 has implemented new segment-leading technology in the cabin and under the hood.  Best of all, you can find the entire stunning lineup of new Ram 1500 trucks for sale at your local Ed Voyles Chrysler Dodge Jeep Ram, serving Marietta, Smyrna, Atlanta, Woodstock & Kennesaw, GA. Read on to learn more about what to expect in the new Ram 1500 truck.
The New 2019 Ram 1500 Has a New Exterior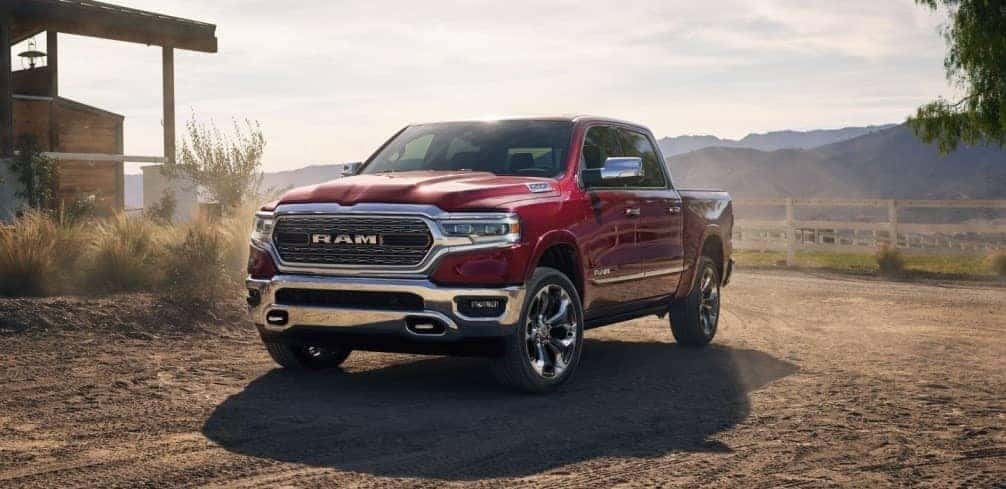 Ram has always been a distinctive brand with recognizable exterior features since long before it broke away from Dodge in 2009. This new generation keeps that distinction from the rest of the field with a modern looking grille, sharp and balanced headlights, and sophisticated LED lines.
The 2019 Ram 1500 truck now offers exciting off-road-ready trim levels and a more youthful spirit. It features a groove down the center of the power bulge on the hood to provide a speedier, more aerodynamic look. Whatever your opinion on the new look vs. the old, it's hard to argue that the aggressively handsome front end and the sturdy, powerful silhouette bring about a sense of strength and longevity.
The New 2019 Ram 1500 Is Lighter and Larger
The 2019 Ram 1500 is roughly 225 pounds lighter than the outgoing generation. This new reduced curb weight helps improve upon an already impressive laundry list of performance statistics. But reducing the Ram in weight while simultaneously increasing in size in most outward dimensions – up to four inches longer in some configurations – is even more impressive.
Ram 1500 Boasts Interior Quality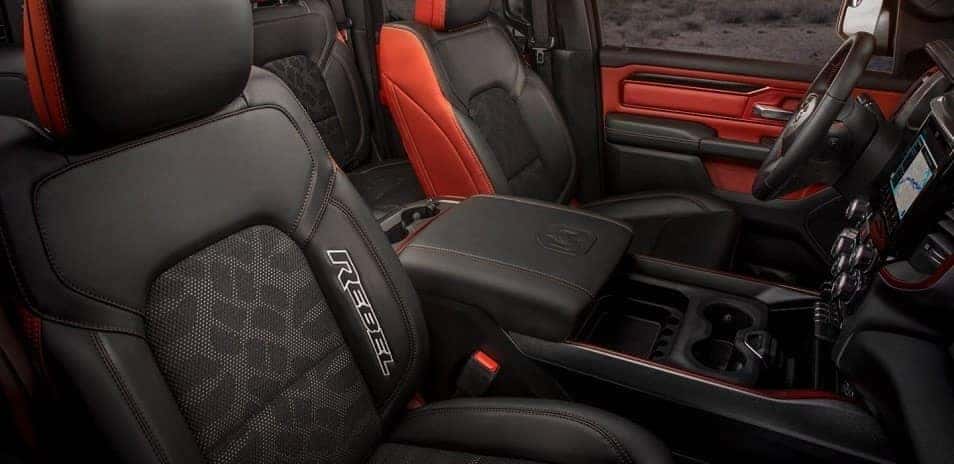 Ram has long been the industry standard in interior quality. That's not to say they don't have competition from other manufacturers, but Ram's interior cabin quality has continued to improve along with the rest of the truck. Sound quality from infotainment tops the field, and cabin quietness is hard to rival.
Comfort is built into the fundamentals of the design, and the latest iteration of the Ram 1500 shows no signs of giving up that reputation. Even the sparsest trim level with most minimal packages can be a workhorse of both mechanical strength and human comfort.
2019 Ram Offers Cutting-Edge Interior Tech
In addition to comfort and quality, the new Ram leads the field in a variety of technological updates. Uconnect is more user-friendly than ever, keeping user experience at the forefront of smartphone connectivity.
Perhaps the most impressive new addition to the interior is a massive, tablet-sized 12-inch touchscreen panel that can split into two different applications simultaneously. No other truck today can boast this kind of display.
Get the Most with the Ram's World-Class Engine Tech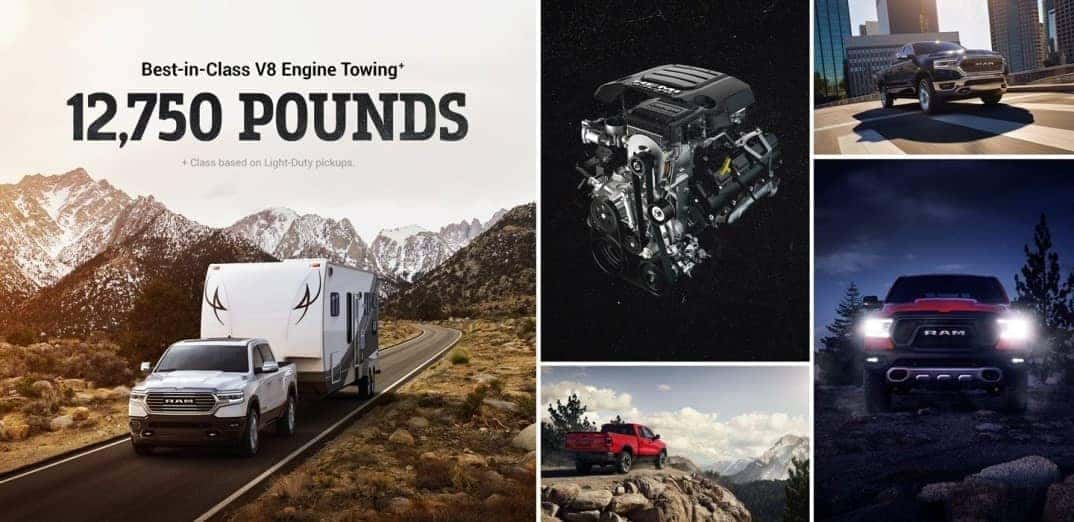 What might be the most intriguing step forward for the Ram 1500 is an available 48-volt mild hybrid option on engines, which swaps out the alternator for a generator that doubles as a motor. The result is the same amount of power with 10% greater fuel efficiency, faster responsiveness, and extra torque, which every driver should love. All in all, the redesigned 2019 Ram 1500 is a big step forward in evolution for a perennial favorite light-duty pickup truck.
Contact Ed Voyles Chrysler Dodge Jeep Ram for New 2019 Ram 1500 Trucks for Sale
If you're looking for the best truck in the Marietta, Smyrna, Atlanta, Woodstock, and Kennesaw area, look no further than the new 2019 Ram 1500 at Ed Voyles Chrysler Dodge Jeep Ram. Give us a call at 470-649-1100 or complete our online contact form to learn more about the new 2019 Ram 1500 vans for sale in Marietta, GA.