Dodge's 2021 Muscle Car Lineup in Metro Atlanta, GA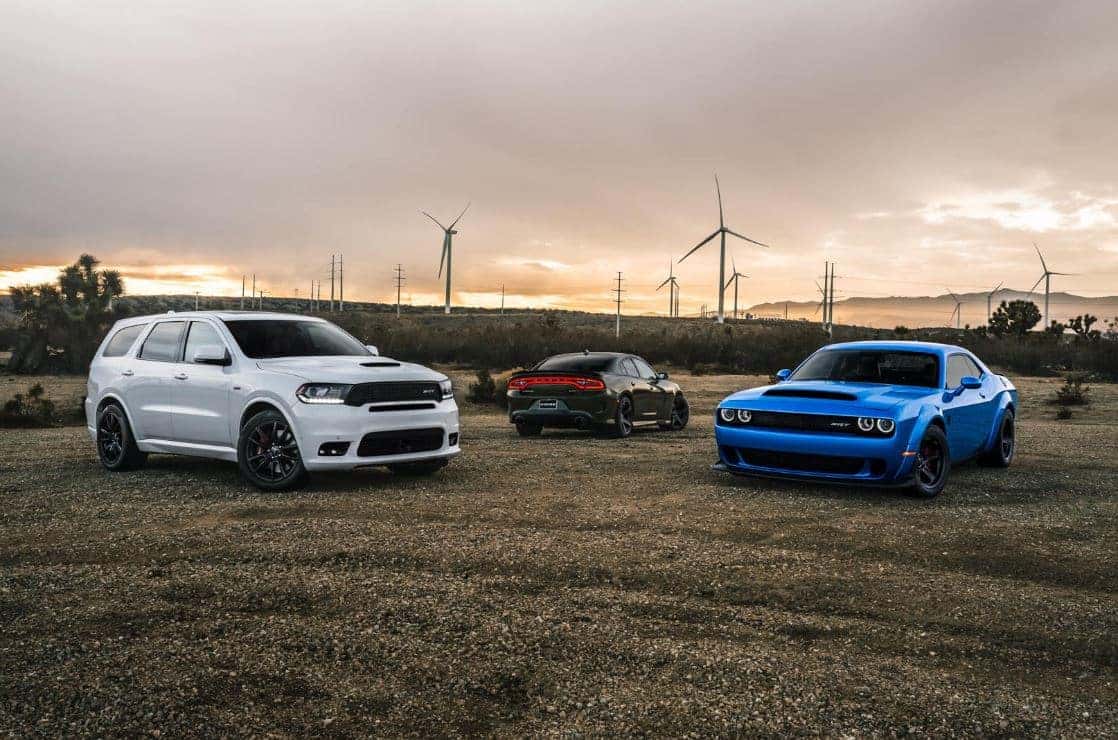 When it comes to superior vehicle performance, Dodge champions the industry. Their focus on strong, sturdy vehicles that out speed the competition is what has kept them going through ups and downs. This year, they've released their 2021 muscle car lineup, showcasing three of their most impressive SRT performance vehicles. Between the 2021 Durango SRT Hellcat, the 2020 Challenger SRT Super Stock, and the 2021 Charger SRT Hellcat Redeye, Dodge has presented their consumer base with plenty of high-performance options. Let's explore this lineup of muscle cars from Dodge and see what makes each of them so special.
2021 Durango SRT Hellcat
This new SUV is loud and proud in every sense. It boasts an incredible 710 horsepower, an 8,700-pound towing capacity, three rows of seats, and a supercharged V-8 engine that roars with efficiency. Dodge lists this Durango at around $83,000, and we can say with confidence that the price tag is worth it. It's all-wheel-drive with an eight speed automatic transmission, and can go from 0-60 mph in a mere 3.5 seconds. You'll also find that it comes standard with a 10.1-inch touchscreen and can be upgraded to include 9.0-inch screens on the back of the front seats. The Durango SRT Hellcat is a muscle car to be reckoned with, but that doesn't mean it can't transport family. With all of its modern infotainment features and cargo space, it functions just as well as a universal SUV.
2020 Challenger SRT Super Stock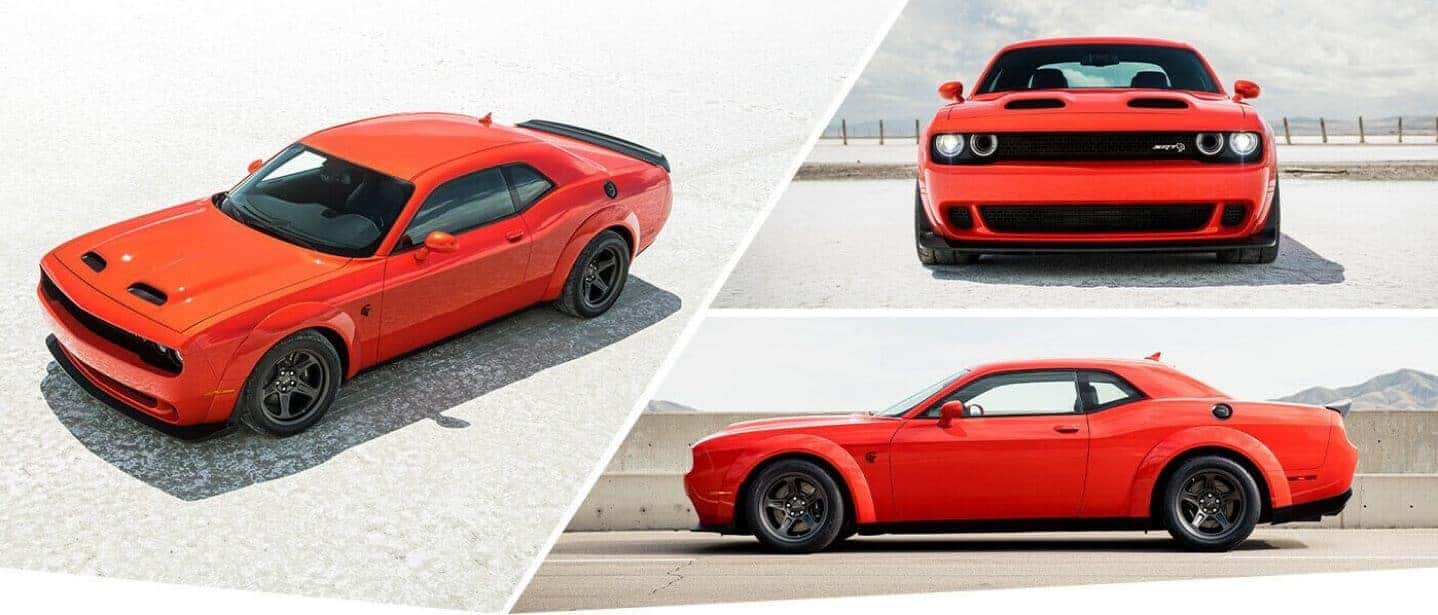 The Challenger is a name among muscle cars that commands respect. The 2020 model is no different. In this version, we have a 6.2-liter V-8 engine, producing an astounding 807 horsepower with 707 lbs of torque. It can go from zero to 60 mph in just 3.25 seconds. With a top speed of 168 mph, it can meet all of your highest expectations on the road. The Super Stock comes with plenty of features that enhance its muscle car status, but one of the most impressive additions is its ability to keep cool. When the hood gets too hot, it has a cooling fan and a cooling pump that function when the engine is off. Dodge knows you want to protect your investment when you're gunning for something as sophisticated and impressive as the Super Stock.
2021 Charger SRT Hellcat Redeye

Dodge has always said that the Charger is the world's fastest mass-production sedan, and the 2021 SRT Hellcat Redeye model does not disappoint. This muscle car offers 717 horsepower, with a top speed of 203 mph. It's the only sedan in production that has nearly 800 horsepower with four doors, which means it's an incredibly multi-functional car. The supercharged 6.2-liter V-8 engine produces power that has never been seen before in a sedan. Great for the family, and excellent as a muscle car.
Keep Up with Ed Voyles CDJR in Metro Atlanta, GA for Dodge News and Updates
If you'd like more information on Dodge's new releases, you can keep up with our blog and social media. We make regular posts about the auto industry, including Dodge's announcements. Ed Voyles CDJR is here to help keep you informed!