Ed Voyles Commercial Truck Center Can Help You Find the Right Truck for Your Business
The Ed Voyles Commercial Truck Center is the right place to find the truck or van you need for your business in the Marietta, Smyrna, Kennesaw, Woodstock and Metro Atlanta area. Whether you need a heavy-duty work truck for your small business or you're looking for a chassis cab that can haul cargo, the Ed Voyles Commercial Truck Center has what you need.
Check out our inventory of work trucks and vans or read on below to learn more about the best commercial vehicle options in Georgia.
Haul Cargo or Transport Passengers with the Capable RAM ProMaster City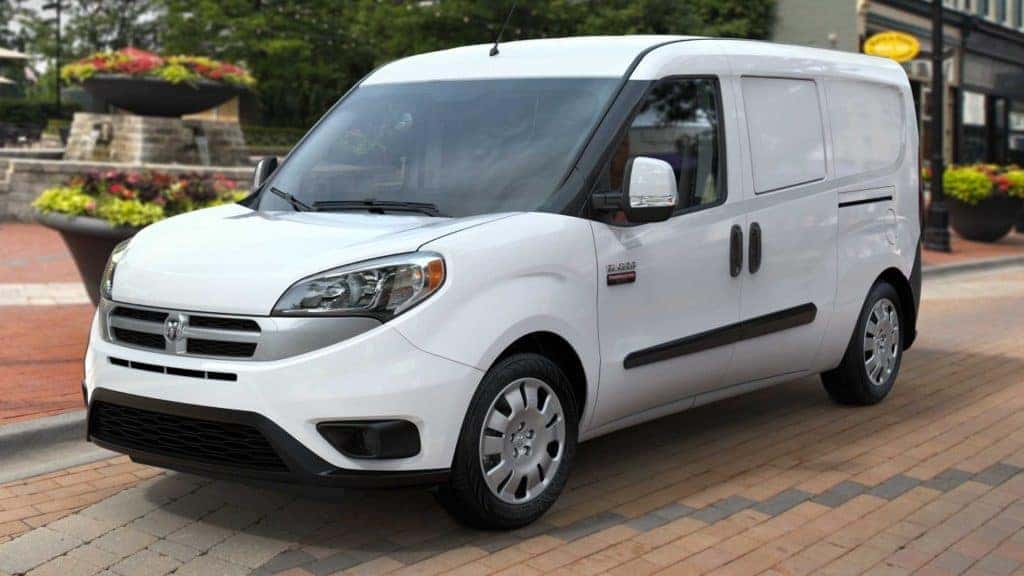 If you are looking for a capable and versatile work van in Marietta, the RAM ProMaster City van is a great option. It will serve your business well whether you are just hauling cargo or transporting passengers as well. The RAM ProMaster City provides:
• 1885 max. payload
• 2,000 lbs. max. towing
• 131.7cubic feet cargo capacity
• 174 lb-ft. torque
• 178 horsepower
• Dual-stage driver and front passenger airbags, side curtain airbags, front seat-mounted airbags and a driver side knee bolster airbag
• RAM ProMaster City Wagon model offers seating for a driver, front passenger and up to three additional passengers
• The Wagon model also offers a 54.7-inch long cargo load floor behind the rear seats
• Bi-link rear coil suspension for optimized comfort and increased load capacity
Contact the Ed Voyles Automotive Commercial Truck Center to learn more about this capable commercial work van.
The Powerful and Responsive RAM ProMaster Van Available in Marietta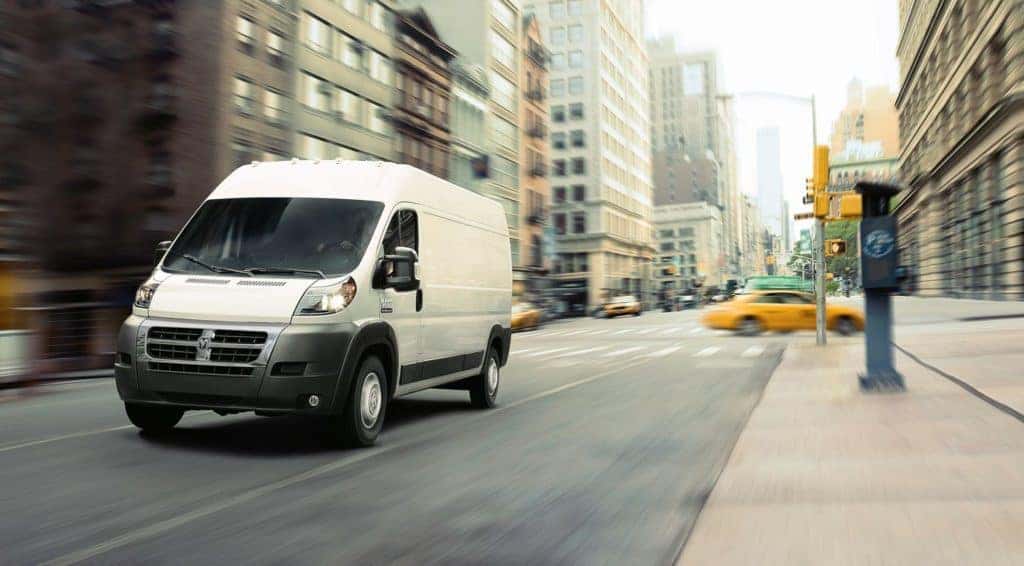 The RAM ProMaster offers a powerful front-wheel-drive system that provides extraordinary traction and mobility while driving. It also boasts a 36-foot turning diameter that allows you to navigate your destination with ease whether it is a crowded city block or a loading dock or worksite. Additional features and specifications of the RAM ProMaster include:
• Over 460 cubic feet of cargo capacity
• Cargo height of 65.4 inches
• Rear back up camera
• Available in chassis cab and cutaway van models
• 49-inch wide sliding door openings to accommodate standard pallets
• Vertical cargo area walls to optimize storage space
Maximize Your Worksite Performance with the Durable RAM Chassis Cab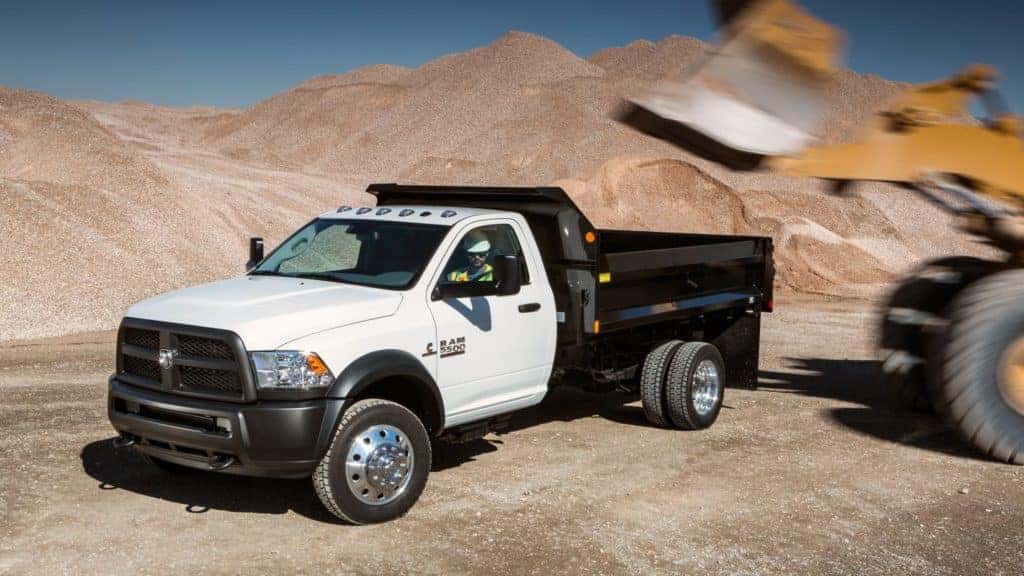 If you are looking for a tough commercial truck that is built to last as you tow and haul heavy loads to your worksite, the durable RAM Chassis Cab is the truck for you. Features, specifications and options include:
• 74-gallon combined dual fuel tank capacity
• Commercial-grade 6.4L HEMI V-8 engine
• 50,000-PSI rear frame strength
• Available left or right-side power take-off capability
• Twelve trim options
• Two engine and three transmission options
The RAM 3500 is the High-Performance Commercial Truck that Gets the Work Done in Any Conditions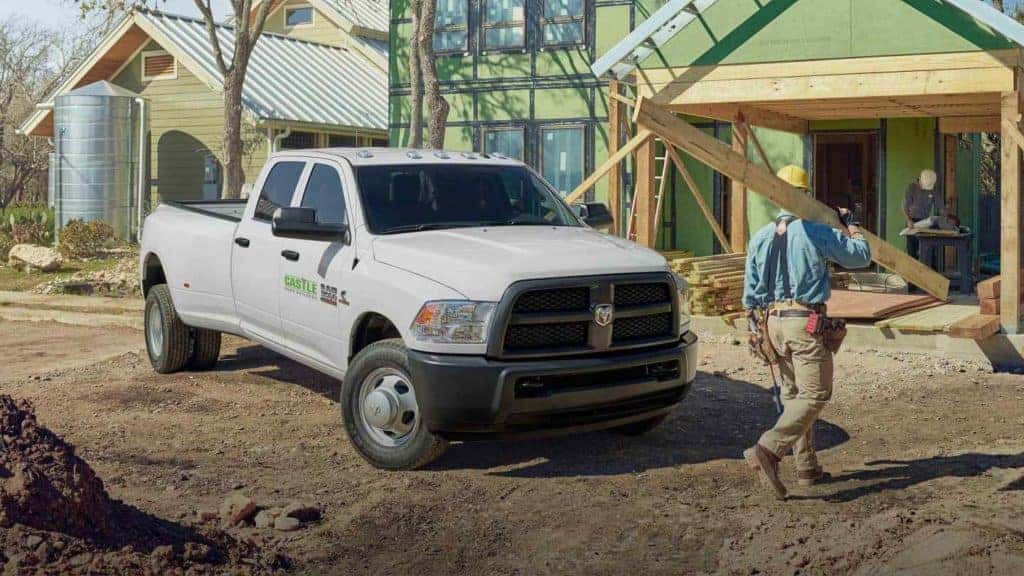 Named on of Contractor's Top 50 Products the tough and capable RAM 3500 can do it all on the construction site. From hauling materials in the bed, to towing trailers or towing equipment, the RAM 3500 is the commercial truck to help you get the job done. Some features of the RAM 3500 are:
• Fifth-wheel towing of 30,000 pounds
• Available rear auto-level air suspension
• Max torque rating of 930 pound-feet
• Tow up to 31,210 pounds
• Haul up to 7,350 pounds
• Available cargo-view camera
• Gas or Diesel engine available
• Rear back up camera system
• Available front/rear park assist sensors
The Heavy Duty Yet Well-Appointed for Comfort RAM 2500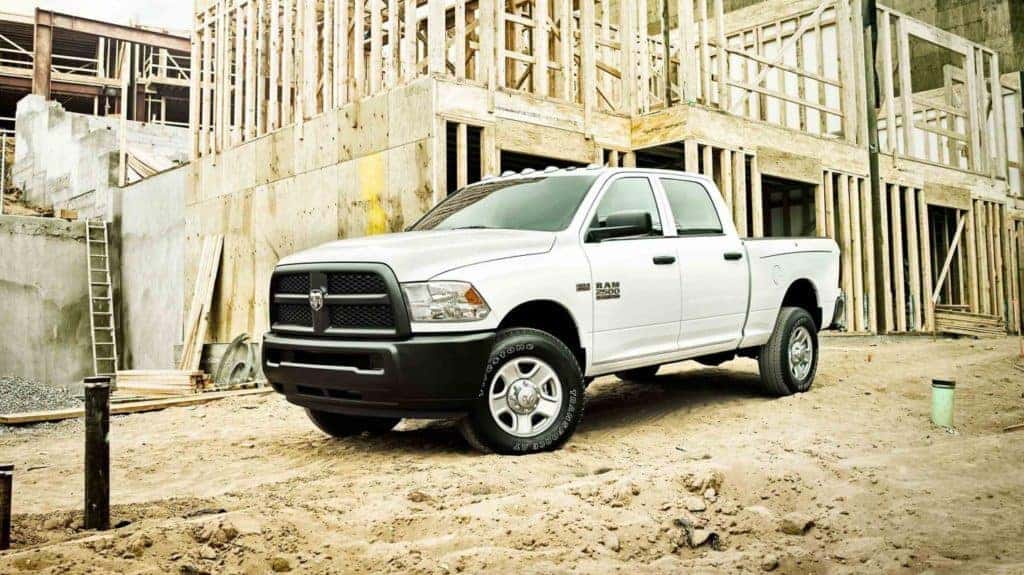 The RAM 2500 is a mix of the muscle it takes to tow up to 16,320 pounds to the job site and the luxury that comes from a well-appointed interior. See below to learn more about the features that make the RAM 2500 a hard-working commercial truck that keeps comfort in mind.
• Available in 7 trims
• Choice of gas or diesel engine
• Max gas towing of 16,320 pounds
• Max gas payload of 3,990 pounds
• Available auto-level air suspension
• Five-link coil rear coil suspension
• Available RamBox Cargo Management system
Get Work Done with the Affordable and Versatile RAM 1500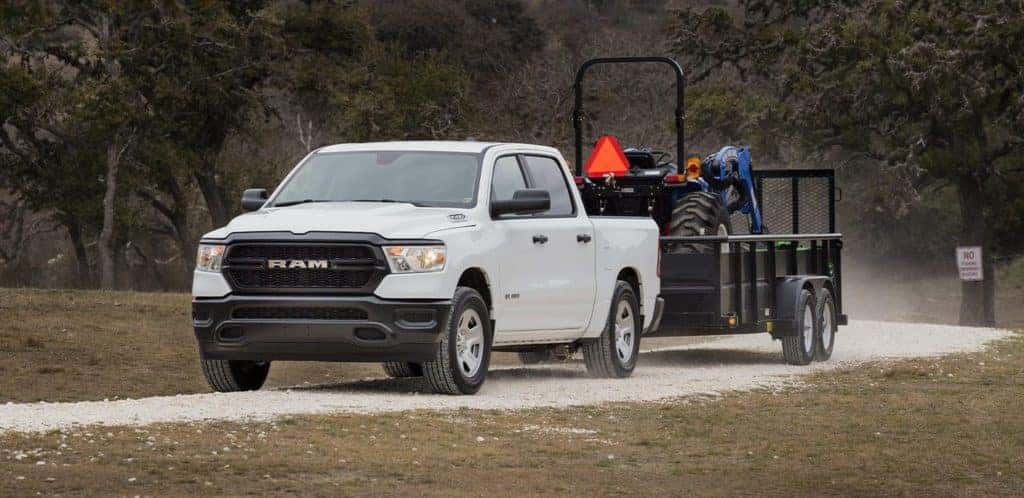 If you are looking for an affordable commercial truck that can still get the job done then you should check out the RAM 1500. Like the RAM 2500 it also offers a bit of luxury on the inside that makes it a versatile commercial truck. See below for more features of the RAM 1500.
• Available in 9 trims
• Four-wheel disc antilock brake
• High-strength steel frame
• Eight ultra-tough cross members
• 3.6 L V6 engine with 305 horsepower and 269 pound-feet of torque
Visit the Ed Voyles Automotive Commercial Truck Center in Marietta, GA and Find Your Perfect Commercial Truck
Visit the Ed Voyles Automotive Commercial Truck Center to fully explore all our commercial truck options. Whether you are starting or adding to a fleet or purchasing a single commercial truck for your small business in Marietta, Smyrna, Kennesaw, Woodstock and or Metro Atlanta, the friendly staff in the Commercial Truck Center can help you find the perfect vehicle to fit your needs. Contact us today and let us help you find your new commercial truck.