CarFinder Tool
At Ed Voyles CDJR, we pride ourselves on our huge selection. With over 1,000 vehicles in stock, we are more than confident you'll find the Chrysler, Dodge, Jeep, or Ram you've always wanted. To make your journey even easier, we've decided to create our own CarFinder tool. Using this, you can look for the exact vehicle you're after without having to browse page after page. Our CarFinder tool makes it so much easier for you to explore. Ed Voyles CDJR will help you every step of the way!
How to Use the CarFinder
First, enter some contact information. We'll be able to keep in touch so you won't feel alone at any point when you're searching for the perfect vehicle. We can reach you by phone or email–it's up to you! Next, you'll want to enter some general information about the kind of vehicle you want to see. A big differentiator is whether or not the car will be new or used. This splits our inventory into two huge parts, and instantly narrows down your choices by hundreds of vehicles. From there, it's a matter of what sounds best to you! What year, make, and model are you interested in? Do you have a preference for mileage? Do you want a specific color? Our CarFinder tool gives you all the options so you can tell us exactly what you want. From there, Ed Voyles CDJR will employ our experts to find the car you've always dreamed of.
Need Financial Help? No Problem!
Ed Voyles CDJR believes everyone deserves to drive. Other dealerships will see bad credit and immediately say they can't help. This won't happen with us. We're determined to get every customer on the road driving a vehicle that truly makes them happy. That's why Ed Voyles CDJR offers plenty of financial assistance options to get you rolling forward. If our CarFinder tool helps you find a great ride, but you need help budgeting, our Finance Department has ways to help you. Whether you need to value your trade-in or apply for financing, we've got you covered, and it's all conveniently on our website.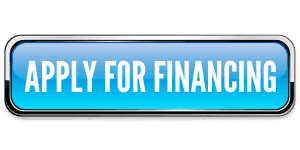 Ed Voyles CDJR Has Plenty of Options – Use our CarFinder Tool or Give Us a Call!
Our huge selection of vehicles awaits you! We believe every customer deserves to be truly happy with their new car. Nobody should have to settle on such a monumental purchase. That's why we offer a huge variety of Chrysler, Dodge, Jeep, and Ram models! New or used, you're sure to find something that fits. We also have an extensive line of service vehicles available, so Ed Voyles CDJR can help with work or play. If you've got questions about our CarFinder, finance applications, or anything else, feel free to give us a call.
CarFinder Tool