Can Your Business Benefit From A Commercial Vehicle?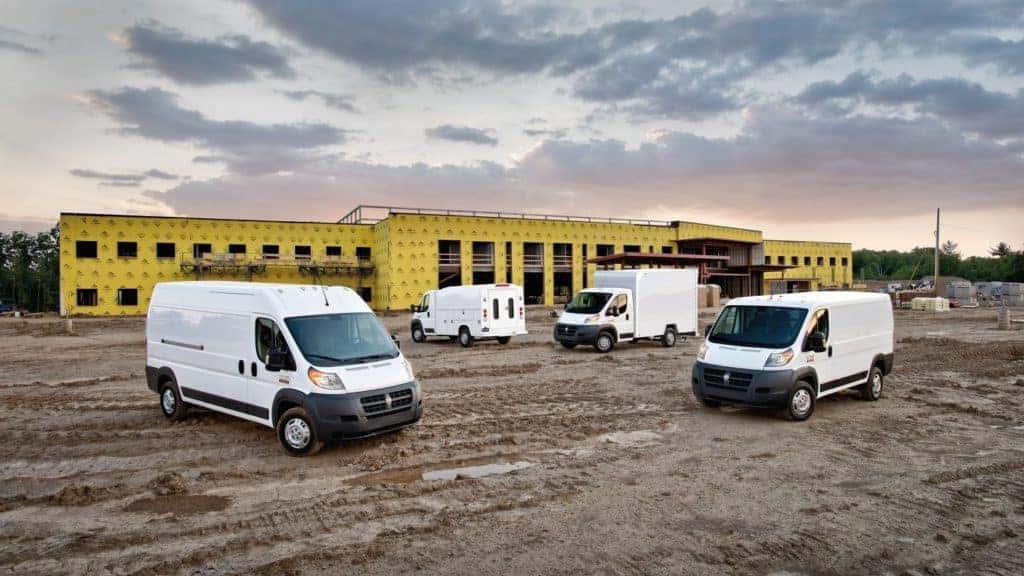 If you are a business owner, you may have wondered if adding a fleet of commercial vehicles is right for your business. Commercial trucks and vans can offer numerous benefits and be an essential part of your daily business routine. Whether you are a small local business or rapidly expanding, a commercial vehicle fleet may be right for your business. Discover the benefits of commercial vehicles and learn more about your commercial vehicle options at Ed Voyles CDJR.
Benefits of Commercial Vehicle Ownership for Business Owners
Adding commercial vehicles to your fleet is great for efficiency. Plus, you'll enjoy tax write-off benefits at the end of the year. Many of the costs of maintaining a commercial fleet, even if the fleet only contains a couple of vehicles, can be written off at the end of the year. Depreciation, mileage, and interest on your auto loan can be written off as a tax deduction.
Another great benefit of commercial vehicle ownership is that commercial vehicles are built specifically to match your business needs. Commercial vehicles like cargo vans can help you stay organized while making deliveries and commercial pickup trucks are designed to help tackle the toughest job sites. Having commercial vehicles can help increase efficiency just by having everything organized.
Commercial Vehicle Options for Different Types of Jobs
At Ed Voyles CDJR, commercial business is our business, and we've got the built-for-work vehicles to meet your business' capabilities. Whether you are a general contractor, farmer, or other small business owner, we'll have the commercial vehicle that meets your needs.
With our commercial vehicle inventory, you can browse cargo vans, haulers, pickup trucks, passenger vans and more. Search our Ram commercial vehicles, like the Ram 3500 and Ram 4500, and take a look at our cargo vans, like the Ram ProMaster 3500. Whether it is Platform, Service, Utility, or cargo, you can find it in our inventory. Start browsing our commercial trucks and vans, here.
BusinessLink Advantage
One of the benefits of shopping commercial vehicles at Ed Voyles CDJR is our BusinessLink advantage. As a BusinessLink dealer, we are specially equipped to work with small businesses. As our customer, you can enjoy special benefits like next-day services, free shuttle service, a dedicated account manager, extended service hours, commercial vehicles in stock and loaner vehicles. Best of all, this program is completely free to small business owners in Marietta! Enrolling in BusinessLink is easy. All you have to do is provide your local BusinessLink dealer with one of the following:
• Business or nonprofit tax ID number
• Business incorporation documents
• State, county, or municipal business certificate or business license number
• Federal or state income tax return showing operation as a business entity.
Shop Commercial Vehicles at Ed Voyles Chrysler Dodge Jeep Ram in Marietta, GA
Ed Voyles CDJR proudly serves Marietta, Atlanta, and the surrounding small businesses with a large inventory of work trucks and commercial vehicles. Even if you're not located in the Marietta area, we can deliver it to you! In fact, we've delivered as far as Kentucky and Mississippi. Check out our large inventory of new cargo vans haulers, pickup trucks and more, then visit our dealership in Marietta to learn more.