Ed Voyles CDJR in Marietta, GA Is Open On Sundays
Sales cannot wait at Ed Voyles Chrysler Dodge Jeep Ram; even on a Sunday afternoon. We are one of the few dealerships open on Sundays in the Atlanta area. To best accommodate your busy schedule and car buying convenience, we keep the doors open from 1PM to 6PM every Sunday afternoon.
Join the crowd of customers that regularly come in from Kennesaw, Woodstock, Smyrna, and Atlanta. Our easy-going Sundays and unbeatable prices on premium vehicles are not to miss!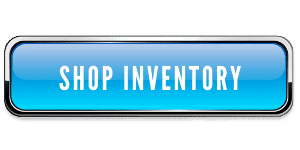 Our Extensive Car Catalog Is Available 7 Days A Week
Ed Voyles CDJR goes the extra mile in making sure we are open every Sunday from 1 PM to 6 PM. Browse our extensive catalog of Chryslers, Dodges, Jeeps, and Rams. We even offer top quality new and pre-owned vehicles for unbeatable rates. Take your pick through our inventory online before you make the trip to Ed Voyles CDJR.
Maximize your Sunday sales experience at Ed Voyles by completing our finance application for pre-approval. Our CDJR Finance Department provides in-depth information and a host of auto finance solutions that will have you on the road in no time. And if you're already in the know, simply complete the online finance application today.
Make An Appointment Or Play It By Ear
We understand that time can escape anyone throughout the week. Between hectic work schedules and Saturday family functions, Sundays are the quintessential day for strolling on down to Ed Voyles CDJR to pick up your new vehicle. When and where else can you find top grade transportation in the Metro Atlanta area?
At Ed Voyles CDJR, we keep the doors open on Sundays from 1PM to 6 PM: the perfect time to stop by after a church service or on a laidback weekend afternoon. You can make the most out of your Sunday at Ed Voyles by scheduling an appointment. If you'd rather play it by ear, feel free to come on down and scope out any of our vehicles in person. Either way, we're open on Sundays for your convenience.
Large Inventory And Sunday Service At Ed Voyles CDJR in Marietta, GA
Sundays at Ed Voyles are the perfect opportunity for you to dive into one the largest combined vehicle inventory selections in the southeastern United States. Whether you're looking for a state-of-the-art Jeep Wrangler or premier Chrysler, Dodge, and RAM vehicles, Ed Voyles CDJR has you covered in the greater Metro Atlanta area. We'll also make sure your appointment time is exclusively held for you.
Your window of opportunity for unbeatable auto deals stays open every Sunday at Ed Voyles CDJR. Come on down to our location at 789 Cobb Pkwy SE in Marietta, GA 30060, give us a call at 470- 329-1754, or fill out our online contact form to learn more. Enrich your driving lifestyle- even on a Sunday afternoon- at Ed Voyles.