4 Fun Tips for Jeep Wrangler Owners in Marietta, GA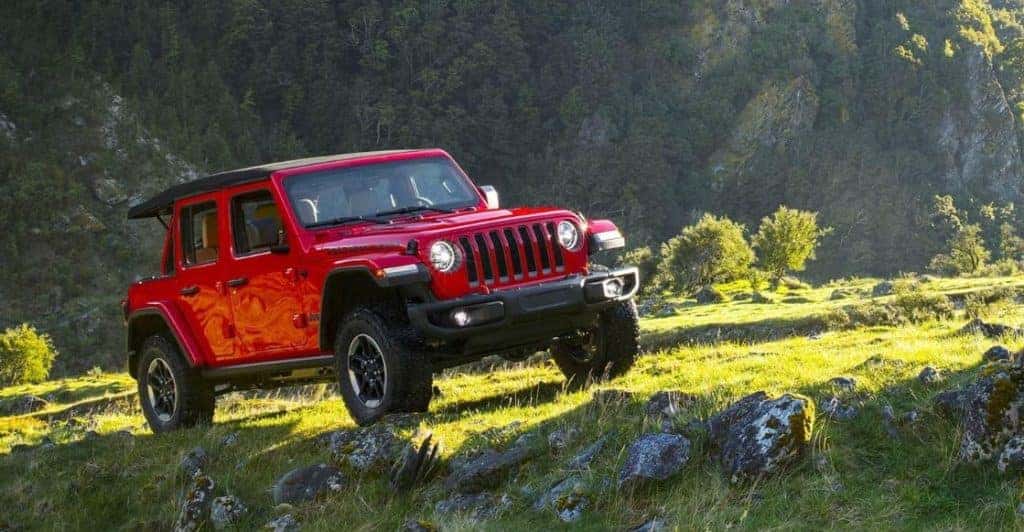 If you are reading this, it can only mean one thing…you did it, you finally did it! You are now officially a part of the Jeep family! All those long hours perusing and researching models online were totally worth it and you know it. All things considered, now that you are a part of an elite group of Jeep riders, and it is time for you to learn some of the basics. Think of it as like you are joining a unique club. Continue reading to learn four rugged tips for Jeep Wrangler owners from the owners at Ed Voyles CDJR.
Learn & Ride the Jeep Wave
Look, I understand that sometimes you may not want to talk to strangers…I get it. But rule number one for new Jeep owners is plain and simple, you have to learn to do the Jeep Wave! No, I am not telling you to flip the bird on someone, that's just rude. Rather, the Jeep Wave is a nice gesture you make towards another Jeep owner as you approach them on the street to acknowledge that, "Hey, I'm a Jeep owner too!". Now you are a part of the Jeep tradition, you need to remember that we treat fellow Jeep riders like part of one big family. Don't be shy, I can (almost) guarantee they will wave back!
Get Ready for a Lot of Attention
Thinking of hitting a trail? It is amazing how suddenly everyone wants to take a ride in your new Jeep. Don't be shocked, it is a perfectly normal thing. Most people who don't own a Jeep secretly want a Jeep, they just haven't come to the realization yet. You, on the other hand, own a Jeep, so you can brag and show it off all you want. Consider this new rise to fame and glory as a positive thing.
Find a Trail. Own the Trail.
When you own a Jeep, it is crucial to have an off-road expedition or two, maybe three, but preferably as many as possible. Your Jeep vehicle has a mud-slinging, rock-crushing, wild side; and other people are attracted to that. Don't be scared to get your Jeep dirty or get a dent here and there, it's part of owning a Jeep. Feed the beast, and it will reward you.
Seek a Reliable Jeep Mechanic & Custom Jeep Shop in Marietta
It's not that Jeeps are not dependable, because you and I both know how rigid and sturdy they are. Instead, it is more about picky being towards the person who handles your sweet ride for regularly scheduled maintenance or for installing a lift kit. Doing Jeep customizations and maintenance requires an extensive amount of knowledge and expertise, especially some of the older models. Don't just settle on the first dealership or mechanic you find online, put in the time to find a place that will give your Jeep the attention to detail it deserves. But if you're looking for the best Jeep service center and custom Jeep shop, look no further than Ed Voyles CDJR Service Center.
Find Customizations That Suits Your Style
Obviously, your hot rod comes equipped ready to hit the road with style. However, have you looked at the custom Jeep vehicles on the road today. Unlike most SUVs, Jeeps are built to be lifted, leveled, and customized to perfection. At Ed Voyles CDJR, you can browse and install a full list of modifications, including bumpers, entry guards, floor liners, grab handles, hood latches, LED lights, seat covers, interior security/storage, soft tops, and more!
Contact the Best Jeep Dealership at Ed Voyles CDJR of Marietta
Whether you're looking for a new Jeep Wrangler Rubicon or looking to elevate your current Jeep to new heights with a lift kit, Ed Voyles CDJR will meet your needs and exceed your expectations at every turn. Contact Ed Voyles CDJR today by call 855-433-6346 or complete our online contact form.