Head-to-Head 2019 Ram 1500 vs Ford F-150 Matchup in Marietta, GA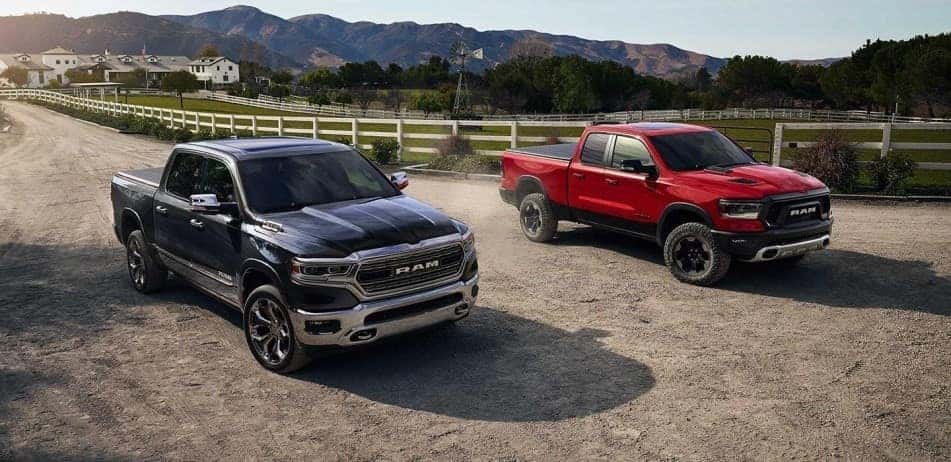 When it comes to finding the best truck for your needs, you have no shortage of options! Today, manufacturers have begun to shift their focus away from sedans and more toward larger, more robust pickup trucks. As 2019 quickly approaches, let's take a closer look at two of the best-selling pickup trucks in the segment: the 2019 Ram 1500 vs the Ford F-150.
If you have questions, do not hesitate to contact the Ed Voyles CDJR team by calling 855-433-6546 or by completing our online contact form. In the meantime, read on to learn which truck comes out ahead in the 2019 Ram 1500 vs the Ford F-150 matchup.
It's What's on the Inside that Counts!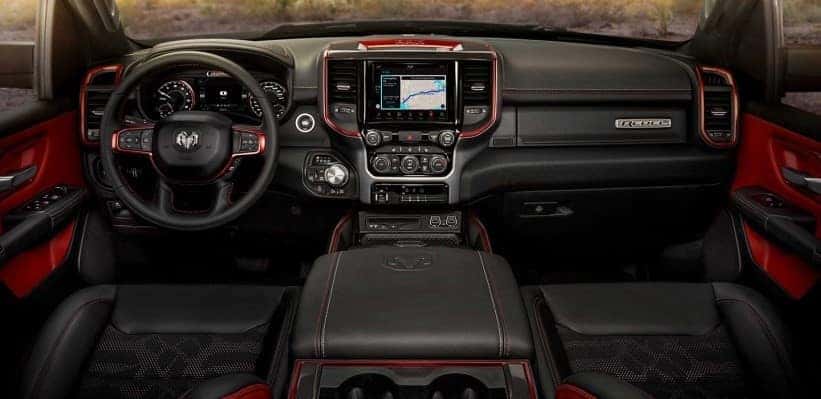 If you're like most truck users, you're planning on spending a significant amount of time inside of your vehicle, so it's truly what's on the inside that counts! One of the greatest features of the 2019 Ram 1500 is the luxurious and spacious interior. As a matter of fact, the Ram is recognized as one of the Wards 10 Best Interiors. While the new Ford F-150 focuses on a flashy and stylish interior, there just isn't the same amount of space that you would find in the Ram 1500.
The new Ram 1500 is equipped with a state of the art touch screen control panel that takes care of all your media and climate needs. Featuring the latest GPS services, the new 2019 Ram 1500 is uniquely engineered to make your travels easier and more enjoyable.
In contrast, the Ford F-150 sports a much smaller and less advanced center touchscreen display.
2019 Ram 1500 v 2019 Ford F-150: Performance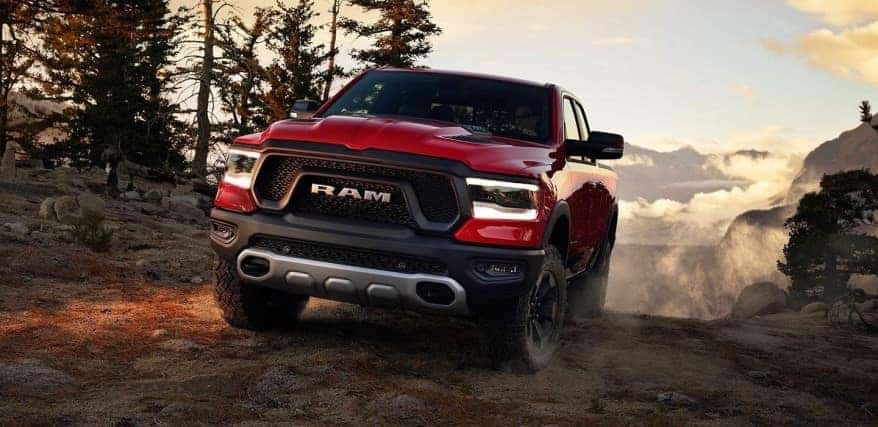 Even though the interior matters, most truck shoppers are looking for a vehicle with enough power to get the toughest jobs done throughout Marietta and the Metro Atlanta area. And when you compare the 2019 Ram 1500 with the power of the Ford F-150, the Ram outshines it at every turn.
When you choose the 2019 Ram 1500, you can choose between three very capable engines:
3.6L Pentastar V6 Engine with Etorque that delivers up to 305 HP and up to 20/25 MPG
5.7L Hemi V8 Engine that pumps out an impressive 395 HP and delivers up to 15/22 MPG
5.7L Hemi V8 Engine with Etorque that delivers a best-in-class V8 towing at 12,750 lbs. and delivers up to 17/23 MPG.
In contrast, the Ford F-150 offers up to six different engine choices. Yet, when you compare apples to apples (the Ram's 5.7L Hemi V8 Engine to the F-150's V8 engine), you'll enjoy more torque and towing power with the Ram.
The Ram 1500 Boasts Beauty & Brawn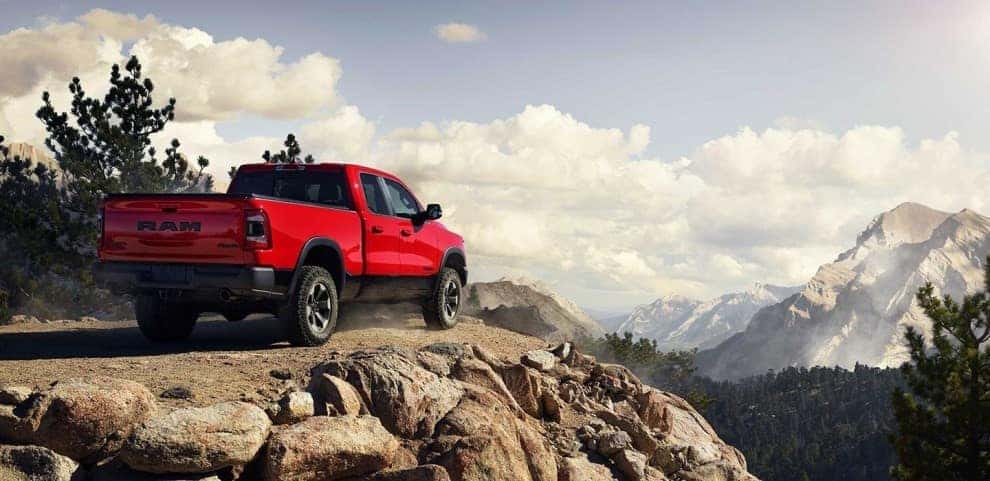 If you are looking for an ultra modern, sleek, and stylish pickup truck, the Ram 1500 is the way to go. In addition to an unmistakable aesthetic appeal, the Ram 1500 includes countless exterior features that are not an option on the Ford F-150.
The Ram's Tailgate Assist is an oil-charged and nitrogen-charged dampened tailgate that helps ensure a consistent and even assist — even in the warmest or coldest climates. Featuring an available power-release tailgate with key fob, opening and closing the tailgate of your truck has been reduced to a touch of a button.
The Ram's sleek and aerodynamic design makes way for a vast range of innovative features, such as the new Enhanced RamBox Cargo Management System. This class-exclusive feature includes two drainable and lockable storage bins where you can store tools and other valuables. Each bin includes LED lighting to improve visibility and new features, such as remote access via the key fob and a 115-volt power outlet.
Every square inch of the Ram 1500 is thoughtfully engineered to help drivers throughout Marietta, Atlanta, Smyrna, and surrounding areas work smarter — not harder.
Still Not Convinced? Contact Ed Voyles CDJR in Marietta to Experience the New Ram 1500
If you are looking for the perfect truck that has it all, the new Ram 1500 will meet your needs and exceed your expectations. Best of all, you don't have to go around the world to find the best new truck! Simply stop by Ed Voyles CDJR in Marietta near Smyrna, Woodstock, Kennesaw, and Metro Atlanta for the best deal on a new Ram 1500.
Give us a call at 855-433-6546 or our online contact form to schedule a test drive.