2018 Jeep Renegade Model Review
The 2018 Jeep Renegade is a compact SUV with all the bells and whistles that any driver craves. Starting at under $20,000, the Renegade comes in 6 different trims, so you will be sure to find one that is right for you. The Renegade is available in 10 different colors meaning the possibilities are endless in designing your own Renegade to fit your lifestyle and personality best. Take a look at what the Jeep Renegade has to offer and visit Ed Voyles CDJR to start living the Jeep life!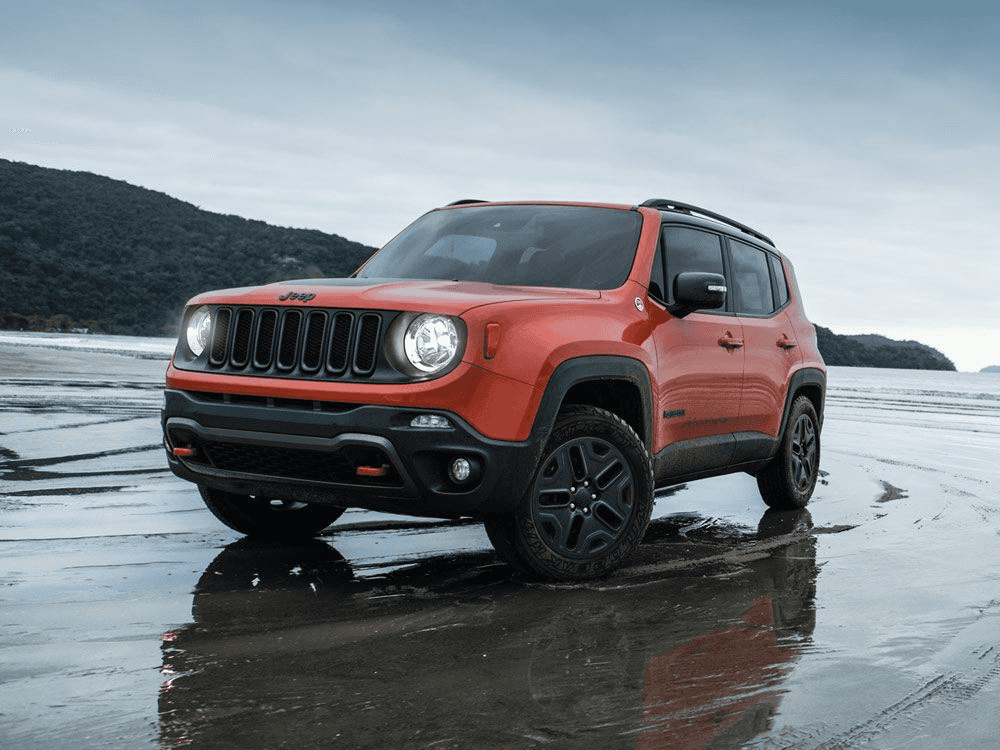 Interior and Technology in the 2018 Jeep Renegade
Many of our customers are impressed with the level of technology this compact SUV brings to the table. A 5-inch Uconnect touchscreen displays all of your favorite media, including hands-free calling and voice command. You'll never have to worry about taking your hands off the wheel when driving across Marietta, GA or the surrounding area.
You're sure to love the Renegade's steering wheel controls, which give you the ability to control your phone and the music you are playing while keeping your hands on the wheel. Not only are the steering wheel mounted controls easy to operate, but they add to your overall safety as well.
A personalized dashboard with driver information is a 3.5-inch display that puts the info you want to see in the most convenient place possible. Whether you are looking at navigation, traction control, or something else, your eyes never wander far from the road, again keeping you safe. The 2018 Jeep Renegade uses all the modern technology available to keep you safe.
Although this is a compact SUV, there is no shortage of storage space. A center stack including a phone holder and USB charging port makes this vehicle one easy to stay organized in. Lastly, the available Beats Audio sound system will be sure to play your favorite artist in the clearest way possible.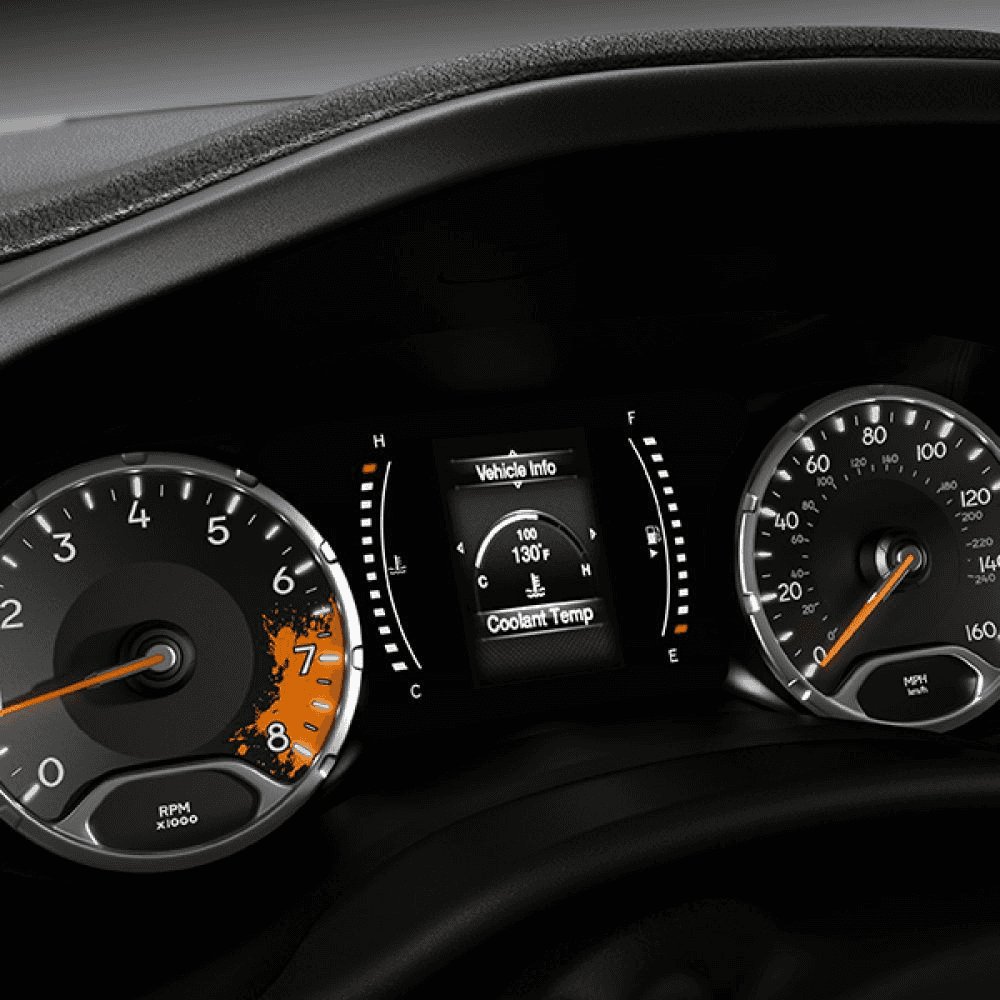 Explore the Exterior: 2018 Jeep Renegade
On the exterior, the 2018 Jeep Renegade screams sporty and rugged. We find many of our customers are immediately attracted to the rear tinted windows and available black roof, giving this Jeep a more custom look. Available fog lights add comfort and visibility during foggy nights.
What is most exciting about the 2018 Jeep Renegade? Most of our neighbors in the Marietta area opt for the available My Sky removable roof panel. We always hear our customers say it's like a sunroof, but better. See panoramic views of the Georgia sky as you drive through the night in your new Jeep. If the removable roof panels aren't for you, which is the case for some of our customers, they opt for the available Commandview Dual-Pane Panoramic Sunroof, a sunroof that power sliding large panel with power shades for the sun. This vehicle is truly a head-turner.
Other benefits available like the windshield de-icer and heated exterior mirrors help for those colder than usual mornings.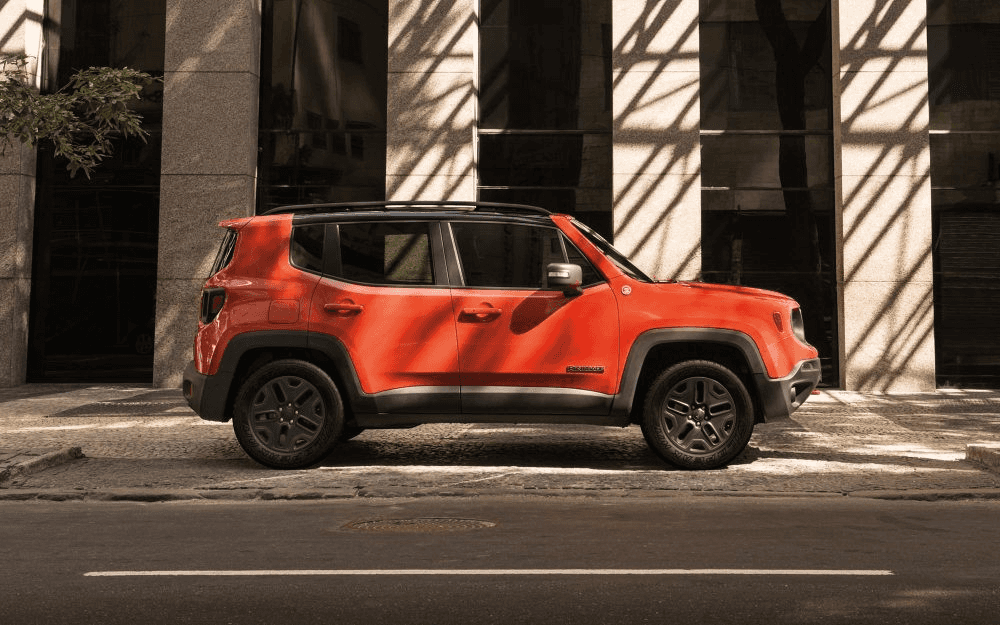 Find your new Jeep Renegade at Ed Voyles CDJR near Atlanta
At Ed Voyles CDJR we find that our neighbors faces light up when they drive this affordable yet impressive compact SUV. Whether you are near to Marietta or a little further out, we invite you to come in, as we are consistently told that although we are not always the closest Jeep dealership, we are the best, because we put the customer first and truly help them find the vehicle that fits their wants and needs best. browse our inventory online and stop by today for a test drive!