2018 Dodge Challenger SRT Demon
2018 Dodge Challenger SRT Demon
Do you have the need for speed? The 2018 Dodge Challenger SRT Demon is the fastest production car from 0-100 mph, making it faster than a $1.6 million exotic car. As the fastest car on the market, it'll satisfy anyone's craving for speed.
Delivering exceptional power and performance with the Supercharged 6.2L HEMI SRT Demon V8 engine, you'll want to hit the drag strip quick.
%%di_name% has the newest Dodge vehicles onsite near Marietta, Kennesaw, Cartersville, and the surrounding areas. See why everyone's talking about the all-new 2018 Dodge Challenger SRT Demon, then come visit us for a test drive!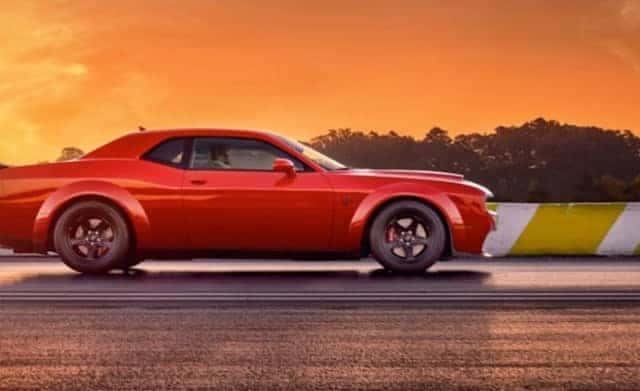 Find the Powerful 2018 Dodge Challenger SRT Demon near Kennesaw
The 6.2L HEMI SRT Demon V8 engine delivers a whopping 840 horsepower at 6300 rpm, with the Demon crate option. You'll go an impressive zero to 60 mph in 2.6 seconds and you'll dominate a quarter-mile in 9.65 seconds at 140 mph.
A new feature named TransBrake locks up the transmission's output shaft to keep the Demon stationary as the engine revs. This allows for a brake-free launch at up to 2,350 rpm. Typically found in dragsters, this is the first time it's even been offered in factory built car before.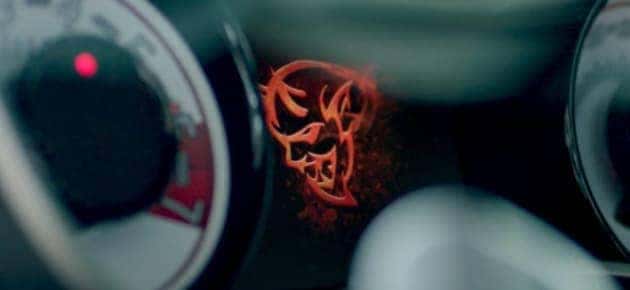 Explore the Interior and Exterior of the 2018 Dodge Challenger SRT Demon
True to its sporty racing exterior, the interior of the Dodge Challenger SRT Demon comes equipped with racing essentials and a demon emblem.
The Demon includes a number of model specific infotainment features, like a real-time display of horsepower and torque and data recording feature to generate a log of runs. It will help you track any performance changes from shifting weather while adjusting your launch-control RPM.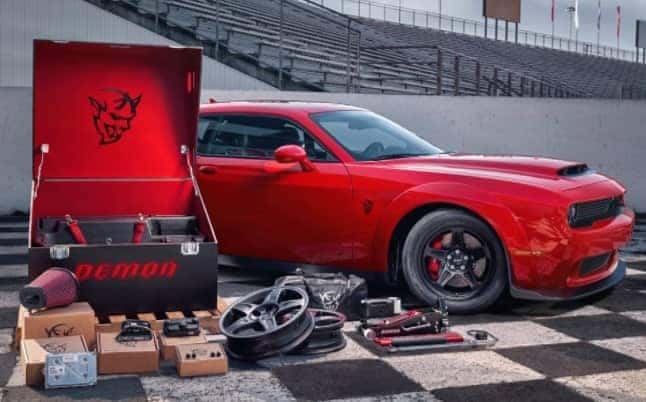 Street to Track Oriented: The Dodge Demon
If you love working on your vehicle, the Demon is perfect for you. The Dodge Demon is available with a crate full of Snap-On tools and parts so you can take your car from street to track in just a few steps. Demon-branded tools like the hydraulic floor jack, a torque wrench, and more are perfect for transforming your vehicle into an incredible beast.
Test Drive the 2018 Dodge Demon SRT at Ed Voyles Chrysler Dodge Jeep Ram
Ready to experience the fastest car on the market? Visit . We have the latest and greatest Dodge Challengers on the market for you to choose from. Once you find the car of your dreams, our financing team will help make it a reality by securing a great auto loan rate.
Come see what everyone is talking about with 2018 Dodge Challengers at Ed Voyles Chrysler Dodge Jeep Ram near Kennesaw, Cartersville, Marietta, and the surrounding areas.